We will manage the official social media handles across all platforms.
We will create Tweet, Banner and Video content for the official handles
We will increase the audience on page through Ads
We will Highlight Client's work by boosting important posts.
We specialize in managing Twitter trends, leveraging targeted messaging and real-time monitoring to amplify your campaign's reach and impact.
Our plan is to leverage the power of influencers to promote our cause. We will identify and engage with verified and unverified influencers who have a significant reach and following. We will ensure that the influencers we collaborate with are authentic and genuine to achieve an organic trend with maximum visibility across India.
Let us help you connect with voters and drive engagement on one of the most influential social media platforms.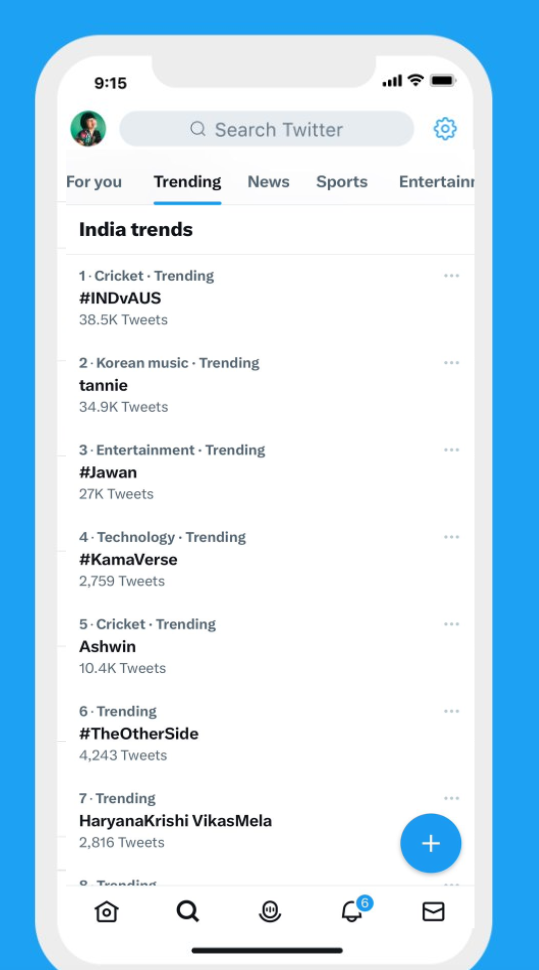 Credtech is a Delhi NCR Based Digital Marketing Agency that specializes in managing online crises. Our dedicated team ensures to protect your brand's reputation by effectively managing and minimizing the negative online interactions to maintain your public image and credibility.
Credtech provides online reputation management services to help clients build and maintain a positive image online. Our team of experts monitors online activity, identifies negative content, and implements effective strategies to address any issues, ultimately strengthening the brand's reputation.
Our company specializes in creating personalized marketing strategies that are tailored to effectively promote our clients' brands across multiple social media platforms. Our team of experts is skilled in engaging with target audiences and crafting campaigns that achieve our clients' marketing goals.